Notice: Only variables should be passed by reference in /var/www/html/wp-content/themes/palace/functions.php on line 470
Palace Central Platinum
Level 3, Central Park Mall, 28 Broadway, Chippendale NSW, Australia (02) 9190 2290
This is Sydney's most extravagant cinema experience!  Palace Platinum transforms the traditional cinema experience into first-class luxury. With an exclusive private bar & lounge, Palace Platinum features boutique cinemas with stylish décor, luxurious fully reclining leather seats (complete with individual tables and footrests!), and personalised in-cinema wait service with a call-button feature.  Platinum customers can choose from the carefully curated menu of small plates and substantial meals that offers cuisine direct from the area's finest restaurants, alongside a curated selection of premium wines, craft beers and cocktails.
Food Menu
Wine Menu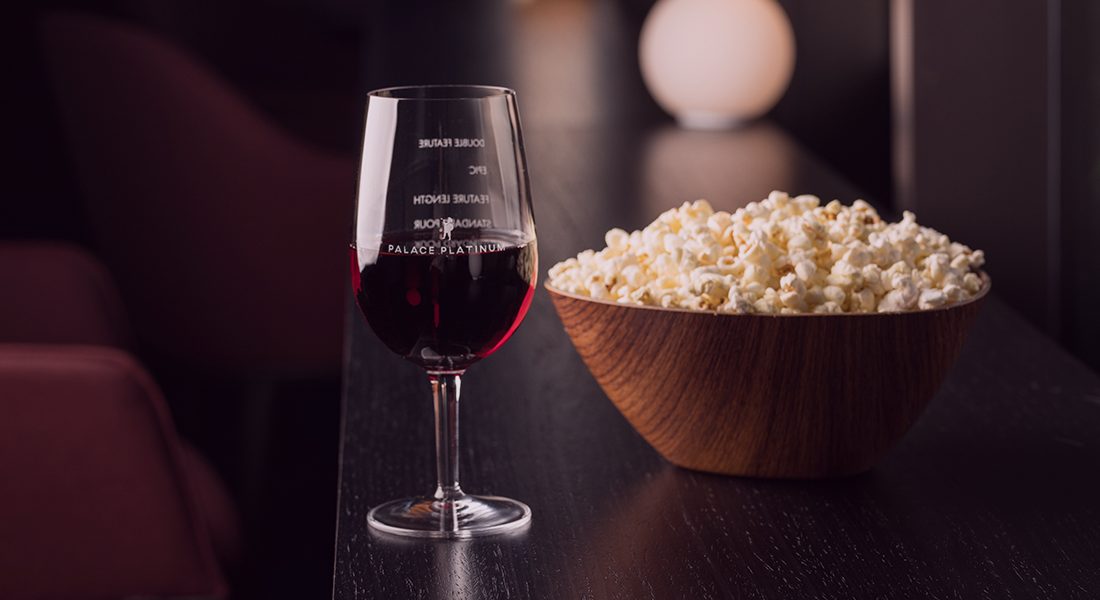 Getting There
Parking
(7 Days a Week)
Novotel Wilson Parking: 169-179 Thomas St Haymarket (6 min walk from Cinema)
$8 validation all day and night (ticket must be validated at Palace Central).
Public Transport
Just a 5 minute walk from Central Railway Station (taking exit 7 via Railway Square) and a 10 minute walk from Redfern Railway Station. Any bus stopping at Railway Square, Central Station or Eddy Avenue will take you to us within a few minutes walking distance from Central Park Mall. Check out our travel guide at the top of the page for bus route information.
Functions
For events, cinema hire & group bookings, please enquire here.