Palace Cinemas & Yalumba are thrilled to invite you to a special Preview of Kenneth Brannagh's murder-mystery thriller, Death on The Nile.
Join us aboard the S.S. Palace for a sampling and your choice of Yalumba Samuel's Collection Wines before we cruise into murky waters with a murder mystery preview!
Based on the 1937 novel by Agatha Christie, Death on the Nile is a daring mystery-thriller directed by Kenneth Branagh about the emotional chaos and deadly consequences triggered by obsessive love. Set against an epic landscape of sweltering desert vistas and majestic Giza pyramids, Belgian sleuth Hercule Poirot's Egyptian vacation aboard a glamorous river steamer turns into a terrifying search for a murderer when a picture-perfect couple's idyllic honeymoon is tragically cut short.
Director and star Kenneth Brannagh is joined by an all-star cast of suspects, including Tom Bateman, four-time Oscar nominee Annette Bening, Russell Brand, Ali Fazal, Dawn French, Gal Gadot, Armie Hammer, Rose Leslie, Emma Mackey, Sophie Okonedo, Jennifer Saunders and Letitia Wright.
Event Details:
Wednesday, February 9 | Check Event for Site-specific Times
Pricing: 
Palace Movie Club (max 2): $18
Palace Golden Club (max 2): $18
General Admission: $24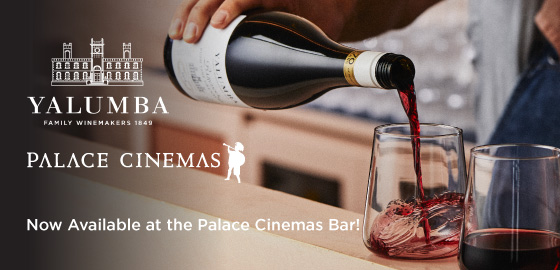 Want to take your evening up a level?
Introducing our Film Connoisseur Event in Palace Platinum. 
For the ultimate in luxury, indulge in our upgraded Platinum sessions at Palace Raine Square.
Death On The Nile – Film Connoisseur Event
Wednesday, February 9, Palace Platinum Raine Square
Includes glass of prosecco and individual choc-top platter 
Full details here. Hurry – seating is limited!
Watch Trailer