Palace Cinemas & Yalumba are thrilled to invite you to a special preview of Wes Anderson's latest masterpiece The French Dispatch.
Join us for a pre-tasting of fine Yalumba wines, before receiving a glass of your choice from the Yalumba Samuel's Collection, with the screening commencing after.
Boasting an all-star cast, and the whimsically aesthetic cinematography we've come to expect of Anderson, The French Dispatch brings to life an eccentric American newspaper outpost in 20th century France. The film showcases three central stories from the colourful characters working at the magazine, narrated and performed by a stellar cast including Benicio del Toro, Frances McDormand, Jeffrey Wright, Adrien Brody, Timothée Chalamet, Léa Seydoux, Tilda Swinton, Mathieu Amalric, Lyna Khoudri, Stephan Park, Owen Wilson, and Bill Murray. Anderson's vibrant anthology is a love letter to journalism, an artistic spectacle that is a must-see for cinephiles, film-buffs and word-lovers alike.
★★★★
"It's Wes Anderson at his most extra."
-Times UK
★★★★★
"This is certainly Anderson's best film since Moonrise Kingdom and quite possibly the highlight of his career."
-Bullz-Eye.com
★★★★
"Wes Anderson's tenth film sees him further hone his absurdly recognizable style into one of the year's most enjoyable flicks."
-The ArmChair Auteur
Event Details:
Monday, November 29 | Please check your preferred venue for tasting and screening time.
Pricing: 
Palace Movie Club (max 2): $18.00
Palace Golden Club (max 2): $18.00
General Admission: $24.00
For our Palace Platinum Film Connoisseur Event in Perth, please see below.
Limited Edition Merchandise!
Every ticket purchased for the Fine Wine Screening includes a free limited edition French Dispatch Magazine! Plus, all Palace Members who purchase tickets to the film will go into the running to win a specially made canvas print, featuring the key artwork and cast of The French Dispatch. Winners will be contacted on December 2.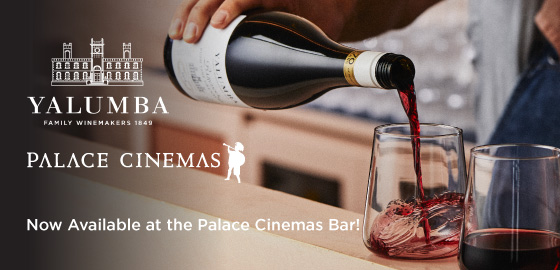 Want to take your evening up a level?
Introducing our Film Connoisseur Event in Palace Platinum. 
For the ultimate in luxury, indulge in our upgraded Platinum sessions at Palace Raine Square.The French Dispatch – Film Connoisseur Event
Monday November 29, Palace Platinum Raine Square
Includes glass of prosecco and individual choc-top platter 
Full details here. Hurry – seating is limited!
Watch Trailer