Palace Cinemas & Yalumba are delighted to invite you to a special Gala Preview of the captivating mystery, Where The Crawdads Sing based on The New York Times best-selling novel by Delia Owens.
JOIN US FOR YOUR CHOICE OF YALUMBA SAMUEL'S COLLECTION BEFORE THE SCREENING.
Set in the 1950s, travel back in time for this evocative retelling of Owens' incredibly successful debut mystery novel that took the world by storm, now brought to life by producer Reese Witherspoon. An ode to the natural world, this profound coming-of-age story juxtaposes a young woman's struggles to fit in with an intricately woven mystery that is both beautiful and haunting.
Where the Crawdads Sing tells the story of Kya (Daisy Edgar-Jones), an abandoned girl who raised herself to adulthood in the dangerous marshlands of North Carolina. For years, rumours of the "Marsh Girl" haunted Barkley Cove, isolating the sharp and resilient Kya from her community. Drawn to two young men from town, Kya opens herself to a new and startling world; but when one of them is found dead, she is immediately cast by the community as the main suspect. As the case unfolds, the verdict as to what actually happened becomes increasingly unclear, threatening to reveal the many secrets that lay within the marsh.
Event Details:
Friday, July 15 | 6:15pm Arrivals for 6:30pm Screening
Pricing: 
Palace Movie Club (max 2): $18
Palace Golden Club (max 2): $15
General Admission: $24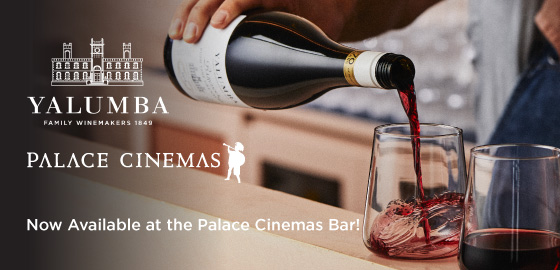 UPGRADE TO PLATINUM
For the ultimate in luxury, indulge in our upgraded Platinum sessions at Palace Raine Square.
Where The Crawdads Sing- Platinum Film Connoisseur Preview
Friday, July 15, Palace Platinum Raine Square
Includes glass of Prosecco, dessert item served in cinema and a small popcorn per person!
Full details here. Hurry – seating is limited!
Watch Trailer