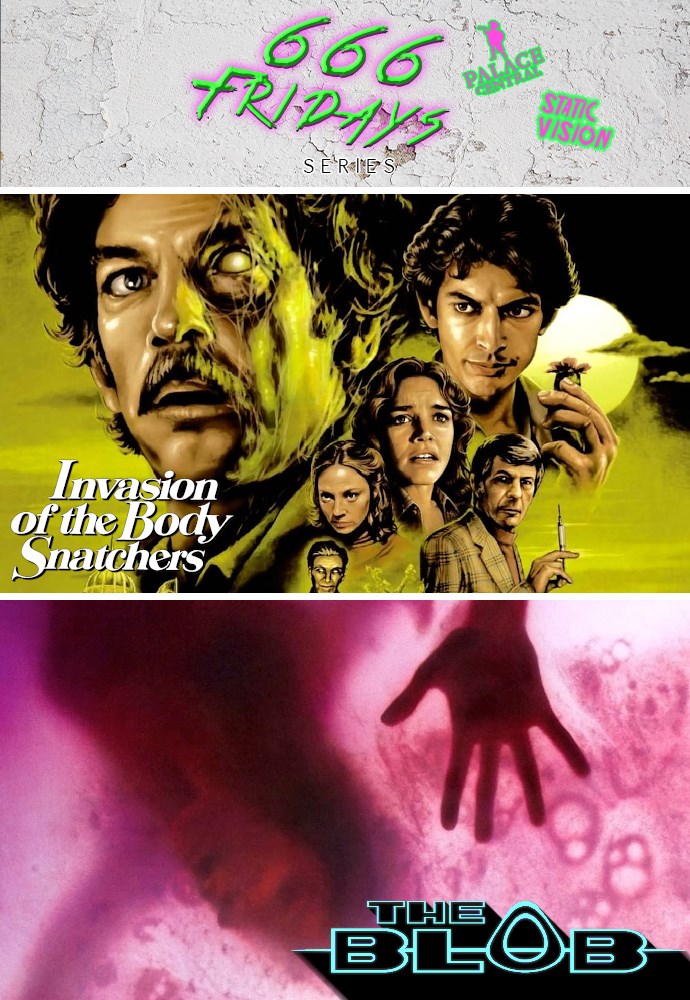 Synopsis
Our first double feature brings together two remakes of '50s schlock, with two very different approaches to their source material.

Philip Kaufman's notorious riff on INVASION OF THE BODY SNATCHERS is a terrifying update on the original with an all-star cast including Donald Sutherland, Brooke Adams, Veronica Cartwright, Jeff Goldblum and Leonard Nimoy. Called "maybe the best film of its kind ever made" by Pauline Kael, the film revolves around a San Francisco health inspector who discovers that humans are being replaced by emotionless alien duplicates, who are literally snatching the bodies and identities of their avatars.

Chuck Russell's update of THE BLOB (co-written by Frank Darabont) injects a healthy dose of self-aware humour and repulsive special effects into its ridiculous "red scare" concept. An anti-authoritarian, post-Watergate trash-fest, The Blob is at once a goofy, gloopy homage to a by-gone era of horror film-making and an incisive politcal parable, with far more depth and complexity than initially meets the eye.