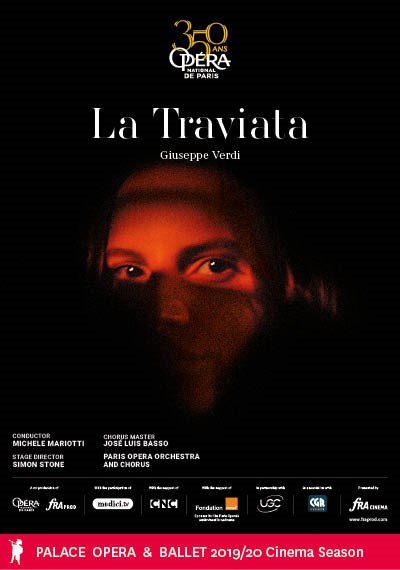 Synopsis
New Production! By beginning his 1853 opera witha prelude for strings of unprecedented economy of means, Verdi affirmed his intention of defying conventions and norms. This is not the least radical aspect of his "Traviata", which implacably strips bare the violence of a society that promotes worldly pleasures only to sacrifice an innocent woman, Violetta Valéry (here the radiant soprano Pretty Yende), on the altar of bourgeois morality.

Australian director Simon Stone delights in grappling with the major works of the repertoire, enticing them into more intimate territory. One of today's most distinguished stage directors, he now makes his long-awaited debut at the Paris Opera, with the exciting Michele Mariotti on the podium.
Stay up to date! Subscribe to the Palace Opera & Ballet mailing list for news on this and future seasons, including schedule updates and additions, reviews, giveaways and more.