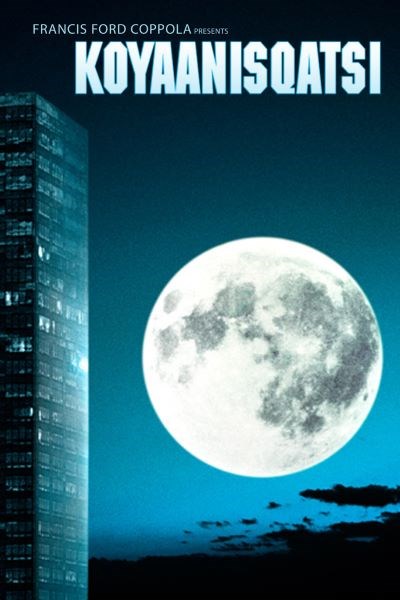 Synopsis
Join us for a visual experience like no other with a double feautre of two works from Godfrey Reggio's Qatsi cycle featuring stunning music from Phiilip Glass.

KOYAANISQATSI: Drawing its title from the Hopi word meaning "life out of balance," this renowned documentary reveals how humanity has grown apart from nature. Featuring extensive footage of natural landscapes and elemental forces, the film gives way to many scenes of modern civilization and technology. Given its lack of narration and dialogue, the production makes its points solely through imagery and music, with many scenes either slowed down or sped up for dramatic effect.

POWAQQATSI: Five years after Godfrey Reggio stunned audiences with Koyaanisqatsi, he again joined forces with composer Philip Glass and other collaborators for a second chapter. Here, Reggio turns his sights on third-world nations in the Southern Hemisphere. Forgoing the sped-up aesthetic of the first film, Powaqqatsi employs a meditative slow motion in order to reveal the beauty of the traditional ways of life in those parts of the planet, and to show how cultures there are being eroded as their environments are taken over by industry.