Palace Cinemas is delighted to invite you to special Christmas Prosecco Previews of the charming Boxing Day highlight HOW TO BE A GOOD WIFE, at 2pm on Sunday 6 December.
Join us at participating venues from 1.45pm for a complimentary glass of Prosecco and chocolate before the screening. Plus! All guests will also receive a complimentary ticket offer to see Monsieur Lazhar director Philippe Falardeau's eagerly anticipated new film MY SALINGER YEAR, starring Sigourney Weaver and Margaret Qualley, coming to cinemas 14 Jan 2021! These passes will be issued on the day.
We hope you can join us.
CHRISTMAS PROSECCO PREVIEW details:
HOW TO BE A GOOD WIFE (M)
Sunday 6 December
Palace Cinemas nationally (participating venues listed separately on this page)
1.45pm Prosecco & chocolate on arrival
2.00pm screenings commence
Tickets:
$19.50 Palace Movie Club members (Max 2 tickets per valid membership)
$25 General admission

Advance tickets now on sale – BOOK HERE. Hurry – seating is limited!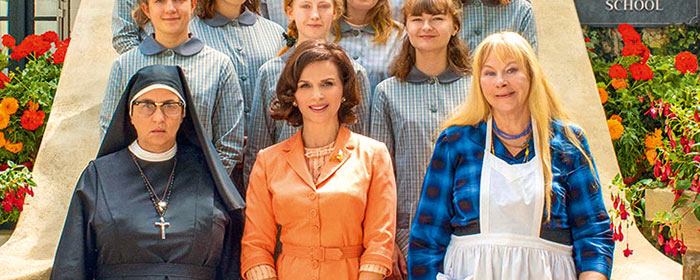 About HOW TO BE A GOOD WIFE (M):
Three of France's most endearing leading ladies – Juliette Binoche, Noémie Lvovsky and Yolande Moreau – star in HOW TO BE A GOOD WIFE, the glorious new comedy by César-winner Martin Provost (Séraphine, The Midwife) about a regional housekeeping school in the late 1960s, meticulously training teenage girls to become perfect housewives, as society transforms around them.
★★★★ "Sparkling and intelligent – a great success." Marie Sauvion, TÉLÉRAMA
★★★★ "A trio of actresses in perfect harmony – Binoche is brilliant. Colourful, happy, romantic and surprisingly modern." Clara Gaillot, ELLE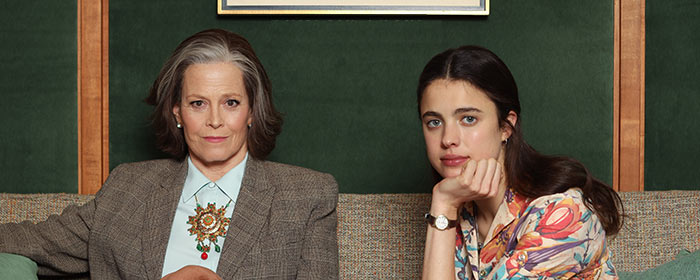 About MY SALINGER YEAR (CTC):
The much-anticipated new film by Academy Award®-nominated writer/director Philippe Falardeau (Monsieur Lazhar), MY SALINGER YEAR unites three-time Oscar®-nominee Sigourney Weaver and radiant new talent Margaret Qualley (Once Upon A Time… in Hollywood) for a hugely enjoyable adaptation of Joanna Rakoff's internationally bestselling memoir, about the experiences of a young graduate who lands a job at an old-fashioned New York literary agency in the 1990's.
★★★★ "Full of charm and intelligence." Joseph Walsh, THE ARTS DESK
Watch Trailer