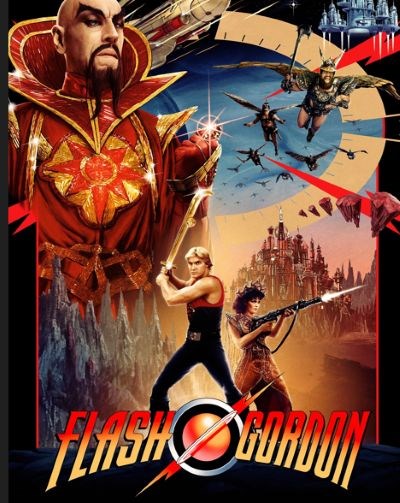 Synopsis
Get intergalatic with this double feature.

TOTAL RECALL (1990): Douglas Quaid tries to find the reason behind his recurring dream about Mars. He soon learns that a false memory has been planted into his brain and the people responsible for this want him dead.

FLASH GORDON (1980): Although NASA scientists are claiming the unexpected eclipse and strange "hot hail" are nothing to worry about, Dr. Hans Zarkov (Topol) knows better, and takes football star Flash Gordon (Sam Jones) and travel agent Dale Arden (Melody Anderson) with him into space to rectify things. They land on planet Mongo, where the despot Ming the Merciless (Max von Sydow) is attacking Earth out of pure boredom. With the help of a race of Hawkmen, Flash and the gang struggle to save their home planet.