Cinema Safety
A new international research study looking at covid-19 contagion in various indoor spaces found that cinemas are the safest out-of-home indoor activity, when compared to restaurants, classrooms, offices, public transport, supermarkets and gyms – wearing a mask in cinema increased that safety by almost 50 percent.
– Kriegal, M & Hartmann, A 2021
Our Operating Procedures*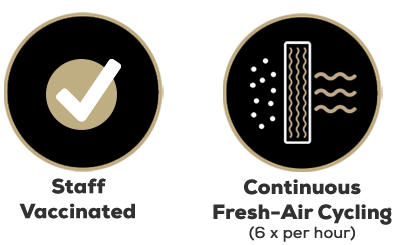 Procedures and Services
– It is Palace Cinemas policy that all staff be vaccinated.
– Increased fresh-air rates within the cinemas. Our air regulation systems will provide higher air changes rates within each auditorium, cycling new fresh air to match the occupancy of each cinema 6 times per hour.
– Hand-sanitiser at every point of service, and a dedicated hand-sanitiser station in every foyer.
– Increased contact surface cleaning.
*For the most up to date health advice for your state, please refer here: NSW, ACT, VIC, WA,and QLD.